Having built our shop around the features demanded by the gear, spline, and machining industry, we have created innovative, user-friendly applications that allow us to have the quality, price, and on-time delivery demanded in the industry. And we have 40+ years of expertise in gear and spline cutting and all of the machining that goes with it.

Gear Cutting
For shops that need "Cut Teeth Only" services, we thrive on offering rapid turnaround with our onsite hob, shaper, and fixture plate inventory.
1-2 week standard lead times for quantities ranging from 50-250.
Will cut any gear teeth, excluding bevel gears and herringbones.
Any material, excluding exotics
We do not currently offer ground tolerance gear teeth.

Make Complete
Unsure sure where to start, or just need a gear-making partner to guide your project from start to finish? Our turnkey services are just the thing you need to make it a reality.
Any gear size within our core products range is possible
Extremely price competitive on gears 2″ to 8″ in diameter and 1″ to 6″ in length.
We are heavily invested in robotic automation in this department to bring you fantastic savings.

Turning
A definitive strength for our facility, B&B prides itself in a full arsenal of turning machines and know-how.
28 Turning Centers
3 Swiss Turn Machines
2 Dual Spindle Lathes
3 Live Tooling Lathes

Gear Hobbing
Our extensive hob inventory, paired with our CNC hobbers help to minimize your lead time and keep costs in check.
3000

+

hobs on hand
(2) S&T Dynamics SH080
(3) S&T Dynamics H200
Capable of up to 14″ diameter and 56″ in length.

Gear Shaping
Our extensive shaper inventory paired with our CNC shapers allow us to get your parts in and out of the shop quickly.
4000

+

Shapers on hand
(2) S&T Dynamics P250

Broaching
With our broach inventory and years of industry experience, we're equipped to handle jobs of all shapes and sizes.
3500

+

Broaches on hand
(2) 50-Ton Pull Vertical Broach
(1) 20-Ton Pull Vertical Broach
Future expansion plans to include CNC Broaching
Entrust Your Next Project to Our Team
Let's discuss your project requirements and we will prepare a quote that takes your timeline and budget into account.

Honing
We use the industry's top name in honing equipment to bring you the close tolerance bores required.
(1) Sunnen Manual Hone
(1) Sunnen Automatic Hone
Enable close-tolerance bores
Heat-treat distortion correction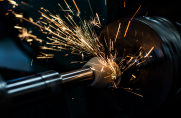 OD Grinding
Our current OD grinding capabilities are focused on the art of manual OD grinding, utilizing the skills of our experienced staff.
(3) Manual OD Grinders
Expansion plans to add a Studer CNC grinder
Expansion plans to add automation to CNC grinding cell.

Surface Grinding
Our current surface grinding capabilities rely on the years of experience provided by our technical staff.
(2) manual surface grinders

Assembly
As one of our growing value-add services, we create customized cells to process our customer's assembly needs.
(2) Hydraulic presses
(1) Arbor press
Designated Assembly Areas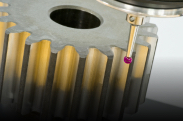 Cmm Inspection
We utilize top-of-the-line measurement equipment to validate our customer's parts are made to spec.
Renishaw probes
LK Renishaw Control
CMM Manager Software
We measure our parts in tenths
(1) Pentagear ND300

Customer Inventory Stocking
B&B will hold up to 3 months' inventory at a time, releasing product on a desired schedule, in exchange for your annual blanket order.
95% on-time delivery
Customer stock ships next day
Project Ready to Go? We'll Quote It for You
Since 1975, we have provided quality gears and parts for critical machines. Find out the value we offer at competitive prices.

Engineering
The technical know-how for all things gears is core to our abilities. We have lived the implementation of these difficult concepts from the start. We know what works, what doesn't, and what approach is best for your application.
Gear design: individual, sets, gear trains
Reverse engineering from damaged parts.
Stable Process Development

Process Optimization
Finding new ways to make your product more cost-effective is a specialty of ours. Our "think-outside-the-box" approach combined with our highly automated machinery is often the winning combination.
Product Redesign
Order-of-operations analysis for improved throughput
Cycle time reduction
Delivery Lead Times Improvement
Quality, custom gears are not milled in a vacuum. It takes a cooperative effort between our experts and your vision to engineer and manufacture a gear with the specs and strength your project requires. Follow our process to see the steps we take to ensure your parts are built on your timeline and at your price.